Like many ladies I love me a beautiful designer bag! Who doesn't right? But also like many ladies, I simply cannot afford a $2000 handbag. Sorry, I'm just a broke college student. :( However, I have managed to conjure up a list of some more affordable handbags that seem to resemble some of today's very popular styles. While these bags are significantly less expensive, they dont comprise on quality. Take a look!
1. The classic quilted wallet on a chain
Let's begin with what I believe is the most drool-worthy crossbody of all!
Of course its the Chanel Quilted WOC. While I hope to own this precious baby one day,
I recently found a great alternative at Saks Off Fifth (the Saks outlet). It comes in different colors
including mint!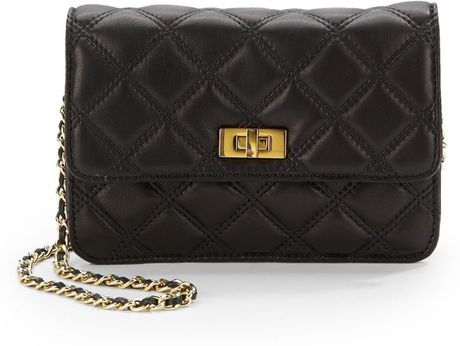 And with a price that of only
$105
, you really can't go wrong! Even the inside layout resembles Chanel's WOC. Get it
here
!
2.The Celine Trapeze
If you are looking to drop some serious cash right now, then this is the handbag to get!
From celebrities to fashion bloggers, this handbag has definitely been seen on the on arms
of the most noteworthy people.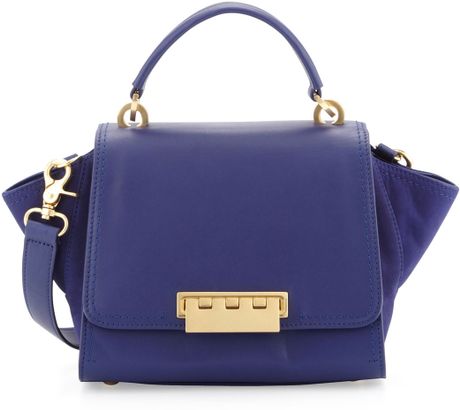 While this Zac Zac Posen handbag comes in a larger size, I love the small size shown
above. Get the same look as the Celine but for a much more reasonable price of only
$224
(Here)
.
3. Givenchy Antigona
Lastly, we have this beautiful Givenchy classic. Its iconic shape may make it hard
to find something that even faintly resembles this handbag, but I think I found a good contender.
This handbag by Rebecca Minkoff definitely gives off that Antigona vibe! The shape is extremely
reminiscent of its more expensive counterpart. With price starting at
$350
, there is no reason why you should go check it out! (
Here
).
Check back tomorrow for another post!!
XOXO,
D